Lowongan Quality Control (QC) di China Road And Bridge Corporation, Trimulyo, Genuk, Kota Semarang, Jawa Tengah, Indonesia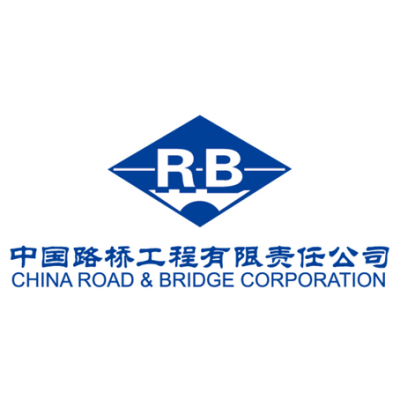 Syarat Melamar di Posisi Quality Control (QC) di China Road And Bridge Corporation
China Road And Bridge Corporation mencari 1 staff pada/diperkerjakanpada-} posisi Staff Quality Control (QC) pada China Road And Bridge Corporation yang berlokasi di daerah Trimulyo, Genuk, Kota Semarang, Jawa Tengah, Indonesia
Adapun yang dibutuhkan adalah seorang dengan:
Gender Laki - Laki / Perempuan
Tamatan Sarjana
Status pernikahan menikah & belum menikah.
Umur Pelamar adalah antara 23 s.d. 32 tahun.
Fisik Pelamar :
Skill yang dibutuhkan : Microsoft Office, English Language, engineering, Quality Control
Kualifikasi Pelamar
Bachelor degree in Civil Engineering or any relevant field .
Min. 4 years of proven experience working as a Construction Project Engineer
Excellent knowledge of design and visualisations software such as AutoCAD
Advanced MS Office skills
Familiarity with rules , regulations , best practices and performance standards .
Ability to work with multiple discipline projects
Project management and supervision skills, Time management and organization skill
have experience work at road project
Excellent comunicator and presentation skills
English Fluency is a plus
Kisaran Gaji
Kisaran Gaji adalah IDR 5000000 s.d. 7000000 *
Bandingkan Gaji yang ditawarkan ini dengan Kebutuhan Anda juga dengan UMR Kota tempat Perusahaan ini berada yaitu Trimulyo, Genuk, Kota Semarang, Jawa Tengah, Indonesia, Jika Anda cocok maka silahkan lanjutkan, Jika tidak cocok silahkan cari lowongan lainnya sesuai kemampuan dan minat serta gaji yang Anda inginkan.
Deskripsi Pekerjaan
Tingkat Kesulitan dalam wawancara : normal
Assists the Architect in reviewing design drawings and specifications based on the requirement of the clients
Develop civil / structural basic design drawing using AutoCAD in collaboration with discipline engineers to ensure design intent and effectiveness is achieved .
Preparing , scheduling , coordinating , and monitoring of assigned projects Review project proposals and plans to develop project objectives
Performing quality control tasks on budgets , schedules , plans , and personnel performance and reporting on the project 's status.
Profil Perusahaan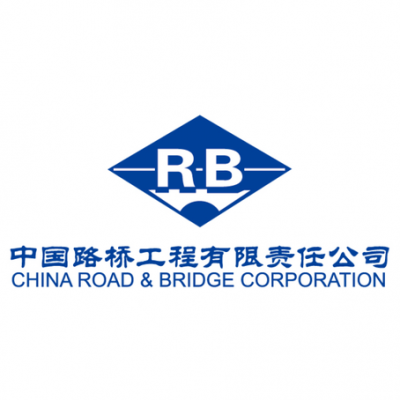 Kode Wajib Lapor Ketenagakerjaan Perusahaan : 50118.84135.20230315.1-001
ID Wajib Lapor Ketenagakerjaan Perusahaan : aed256e7-d785-4f73-8e11-3f430a8c92d4
ID Klasifikasi Baku Lapangan Usaha Indonesia (KBLI) Business ID : 2e5b5eb0-f44d-4845-bac9-a2e6f52c35b9
Tentang Perusahaan

Industry : Engineering Procurement Construction (EPC)
e-mail : crbcwikappsemarang@gmail.com
Telepon : CRBC (China Road & Bridge Corporation)
Alamat : Kawasan Industri Terboyo, Jalan Terboyo industri barat 3, Blok E No. 1-2, Kaligawe Raya Km. 5-6 Semarang
Latitude :
Longitude :
Website : https://www.crbc.com/site/crbcEN/index.html
Cara dan Waktu Melamar
Perhatikan! Sebelum Melamar Pastikan Anda sudah memenuhi Syarat dan ketentuan yang dicari oleh perusahaan agar tidak membuang waktu, tenaga dan uang Anda. Jika Anda sudah yakin memenuhi syarat serta Anda juga cocok dengan Gaji serta Pekerjaan yang ditawarkan serta Lokasi Kerja, maka silahkan Kirimkan Lowongan Kerja Anda.
Lowongan bisa dikirimkan mulai 2023-04-13 09:24:23 dan harus dikirimkan sebelum 2023-12-31 17:00:00.
Dari Lowongan yang dibutuhkan yaitu 1 Lowongan, sudah diterima sebanyak 0 Kandidat.
Anda bisa mengirimkan Lowongan melalui Jalur di bawah ini :
Email ke : crbcwikappsemarang@gmail.com
Alamat Perusahaan : China Road And Bridge Corporation, Kawasan Industri Terboyo, Jalan Terboyo industri barat 3, Blok E No. 1-2, Kaligawe Raya Km. 5-6 Semarang, CRBC (China Road & Bridge Corporation), https://www.crbc.com/site/crbcEN/index.html
Lewat Link di bawah ini
Masih ada Pertanyaan tentang Lowongan Kerja, Perusahaan ini dan lain - lain? Anda bisa kontak ke : crbcwikappsemarang@gmail.com